The roots of Sport Systems lies with its RaceMaster race management software first created by Rob Champion. From there the services of the company expanded to add chip timing and race administration.
Today, Sport Systems is managed and run by a group of runners. As some of us were never the fastest, but as we liked being involved, we got into organising the races staged by our own clubs So, we know pretty much all there is to know about races!
Sport Systems timing teams normally come as a pair. One is called the "Head in the Boot" and their responsibility is to set up the timing mats and data loggers. The other, who doesn't have a quirky name, is responsible for looking after any data issues and will normally be the person to produce the results.
Here are the people you may well meet at your event or speak to on the phone or by email.
Mark Thomas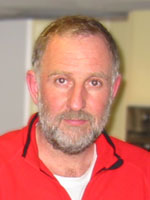 Mark after half a working career in data and database management, mainly in the publishing industry, when life turned forty (plus) he set out looking for new challenges and was invited to join Sport Systems.
A misspent 20s got in the way of his best running years but he achieved 37.18 for 10K, 61:30 for 10M 1:22:48 for the half marathon and 3:13 for the marathon. Now Mark is a keen supporter of age graded results and even keener supporter of body mass index adjusted results where he believes he has broken a few world records! When he is not involved in helping Sport Systems' customers organising their races Mark, not surprisingly, likes to organise races, being involved with the Wedding Day 7K and River Relay.
He says that Usain Bolt couldn't have won his Beijing Gold without him, but that is only because he drove him to the airport.
You can contact Mark at: mark@sportsystems.co.uk
Hazel Imeson (Finance and Administration)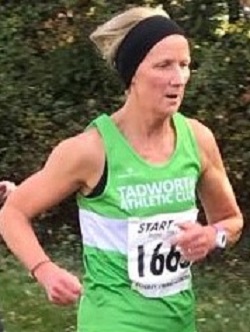 Hazel has worked for Sport Systems since 2009. She is a keen runner and horsewoman and regularly runs for her club and has represented Surrey and more recently Northern Ireland.
Hazel has in the past worked as a trainers secretary, riding racehorses and competed on the flat as an amateur jockey. She has also been a nurse and a senior manager of a Special Needs Housing Association and now manages the finances and office at Sport Systems, she can also be seen working at events at weekends.
You can contact Hazel at: hazel@sportsystems.co.uk
Elston Victor (Administration)
 Elston came to Sport Systems to stuff envelopes while he was between jobs.  He left …and came back preferring Sport Systems. He stayed on till he had to return to his native South Africa. Rather than end a "beautiful thing" Elston deals with much of Sport Systems' on-line queries, questions and store set up from Knysna. Before he left Elston, had created the tradition of chips (of the potato variety) on a Thursday.
You can contact Elston at: elston@sportsystems.co.uk
Clare "Ped" Pedder (RaceMaster Product Manager)
From a programming, event management and athletics photo finish background Ped joined us to oversee a major upgrade to the ever-popular Sport Systems RaceMaster software. The new version incorporates many new features including results input via chip or barcode reader technology. In the little spare time she has she sings with Polyphony down the Pub and many other choirs, riding between them on her 650cc motorbike. She last ran for her school in a Surrey Cross Country event sometime last century…
You can contact Ped at: ped@sportsystems.co.uk
Alan Imeson (Administration)
Alan is one of Sport Systems' Heads in the Boot. Since his retirement, Alan spends more time in the office helping with chip preparation and queries. An avid volunteer, Alan is to be found at Banstead Woods parkrun and helping at the Woodland Trust's new plantation in Langley Vale. In his past life, Alan jetted around the world advising food manufactures on their processes.
Don Anderson (Photo Finish Technician)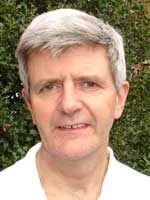 Don doesn't like athletics – he loves it – and it's not surprising why! In the mid 1970s he regularly ran sub 2 minutes for the 800 metres, sub 10 minutes for the steeple chase but his best PB is 52.13 over 10 miles. More recently he can be seen holding the finishing tape at the Manchester Commonwealth Games Triathlon.
A club man throughout, Don was President of Belgrave Harriers in 2004, the year the Club won the National Cross Country Champs, but he's still on the cleaning rota for the showers at Belgrave Hall.
Outside of athletics, he gained electronic experience in the Royal Electrical & Mechanical Engineers where he also did Modern Pentathlon – poor horse! Don has also worked for VSO in Eldoret in Kenya where he swapped his Belgrave vest with Henry Rono.
Don is the Sport Systems photo finish technician but is also first in the queue to procure the bacon sarnies, especially on cold mornings.
You can contact Don at: Don@sportsystems.co.uk
Dan Parsonage (Timing Team)
Dan is one of Sport Systems' timers and has been with us since 2012. Although he has completed Iron Man distance triathlons, his real passion is for rugby and he regularly turns out for Chiswick and London Welsh where he sings "Men of Harlech" through gritted teeth before the game. He qualified to play schools rugby for Wales through his grandmother and even says that he dated Catherine Zeta Jones (as if).  In real life, Dan manages the technical services team at Royal Holloway's Earth Sciences Department.
Simon Brazil
If you move house in the Kingston area then your transaction will have passed over Simon's desk as he works for Kingston Borough Council in their Legal Services Department. Simon is a runner and long time member of the Kingston based Stragglers Running Club. He is still racing when he's not watching Brentford.
Jude McNickle
Jude is another Sport Systems / Banstead Woods parkrun connection where she is one of the timing team. She's another passionate volunteer doing environmental tasks for Epsom Council that include monitoring and counting butterflies and newts.